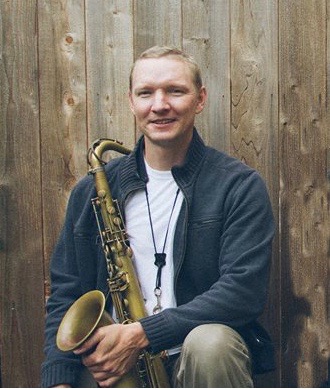 Kevin Nortness is a multi-instrumentalist, composer and audio engineer.
He studied composition at Cornish in Seattle and Portland State University, completing his training as apprentice to the legendary composer/pianist Andrew Hill.
Kevin has been an active contributor to Seattle's performance arts community since 1993- working as a composer, arranger, collaborator, instrumentalist, music director, and sound engineer for theater, dance, film, studio, and concert productions. Most notably, Kevin contributed ten years as a resident composer and performer with the internationally acclaimed The Degenerate Art Ensemble. Other notable contributions include Teatro ZinZanni (2007), the Moisture Festival (2010-2015), the 1448 Festival (1998-2016), musical director for Vashon Youth Theater (2013-2016), and instrumental instructor and sound engineer for Seattle Drum School (2006-2012).
He has received grants as a composer or collaborating composer from The Mayor's Office of Arts and Cultural Affairs, Artist Trust, The Poncho Foundation, Meet the Composer, the NEA, the Jack Straw Foundation, and The Nesholm Family Foundation.
Kevin regularly performs, teaches, and records on the following instruments: Saxophone, Upright Bass, Electric Bass, Clarinet, Piano, Trumpet, Flute, Guitar, and Drums.